---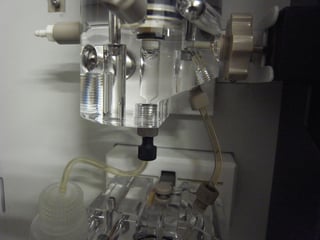 If you've been working with your ABI 3130/xl or 3730/xl for any length of time, you've probably asked yourself, "Which takes more time to maintain—a sequencer, or a newborn baby?
We would have to call it a toss-up, but if you'd like, you can give us any insight into this question in the comment section.
Even though it might seem as if the recommended weekly and bi-weekly maintenance is thorough enough, monthly maintenance protocol is recommended as well. Here are some of our favorite maintenance tips sure to make your life easier in the long run.
The first step in this procedure calls for you to run a Water Wash Wizard with warm, de-ionized water. This technique will wash out the PDP chamber, lower polymer block, channel and tubing. It's also a good idea to run the Water Wash Wizard any time you want to:
Remove any suspected contaminants in the PDP




Remove persistent bubbles not eliminated by running the Bubble Removal Wizard




Install fresh polymer and replenish the PDP
It is also worth noting that the lower polymer block is cleaned while on the instrument using this wizard and should not be removed for any purpose.
After you have run through the Water Wash Wizard, inspect the pump and lower block for any excessive polymer or buffer that might be built up. If you notice anything, go ahead and remove it by wiping down the pump or block with distilled water using a cotton swab or a Kimwipe. These can be some of the more tedious tasks, but neglecting them can result in thousands of dollars in repair or replacement charges.
Once everything is dry and you've made sure your sequencer is sparkling again, you are ready to resume your sample runs. The pump is one of the more sensitive parts on these machines, so making sure to include this procedure as part of your regular maintenance will greatly decrease the chances of running into pump problems.
For more information on any of these tips, or any issue we haven't mentioned, we're always here to lend a hand. Just let us know what you are struggling with and we will get you back on the right track. To help you clean your capillary arrays, we're giving away our free array wash procedure. This is your step-by-step guide to extending the life of your capillary array. Get your copy now!