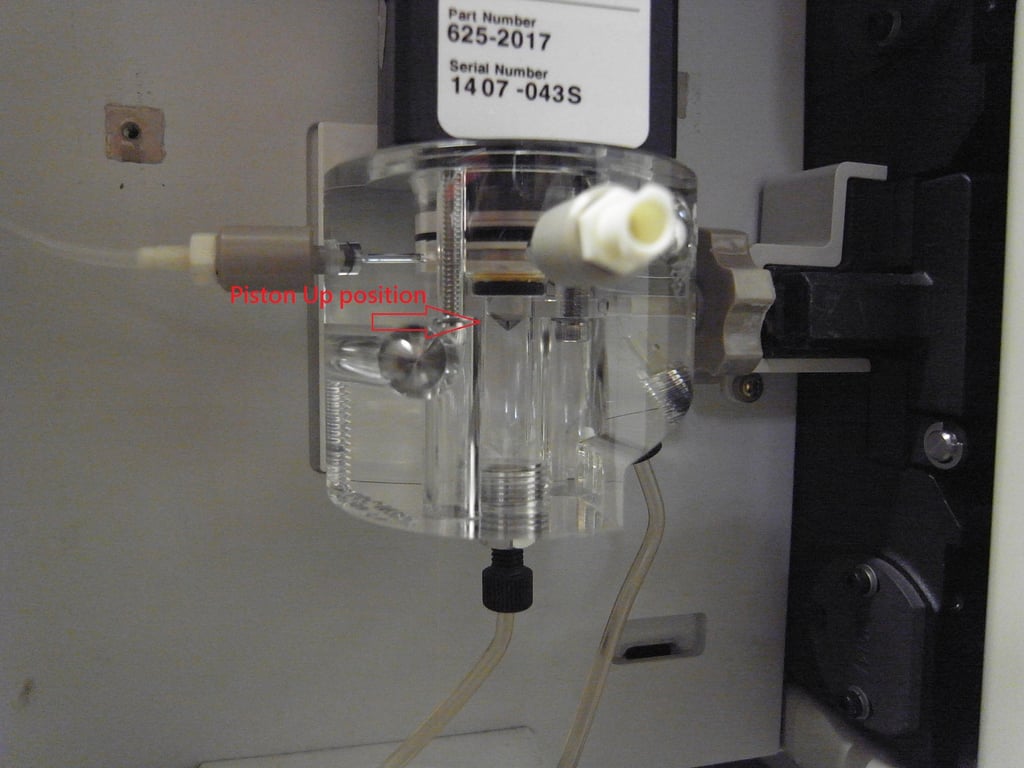 For every problem you may encounter with any of your machines, we are here to help you find the solution. If your 3130 or 3730 is giving you an error which reads: "Electrical Discharge Error," one of the possible causes could be an issue with your pump's one-way check valve . The error may indicate that the valve is malfunctioning, resulting in the back-flow of liquid to the polymer bottle. This leads to incomplete filling of your array and causes the old polymer to remain in the capillary. The end result is a bad spatial intensity, as well as an electrical discharge error.
---
We see this issue fairly often in the ABI 3130 and 3730. To get your machine back up and running, you'll want to check the one-way valve by following these quick and easy steps.
1). Open your machine, remove the polymer bottle and clean the polymer feed tube with a kimwipe. Ensure that you have sufficient polymer inside the pump by confirming that the piston is at the top of its stroke.
2). Close the door after you remove the bottle and wait for the machine to finish initialization.
3). Run the "Spatial with fill" module in spatial calibration. The module will start filling the capillary array with polymer before collecting data.
4). Check to see if there is polymer flowing out at the end of polymer feed tube.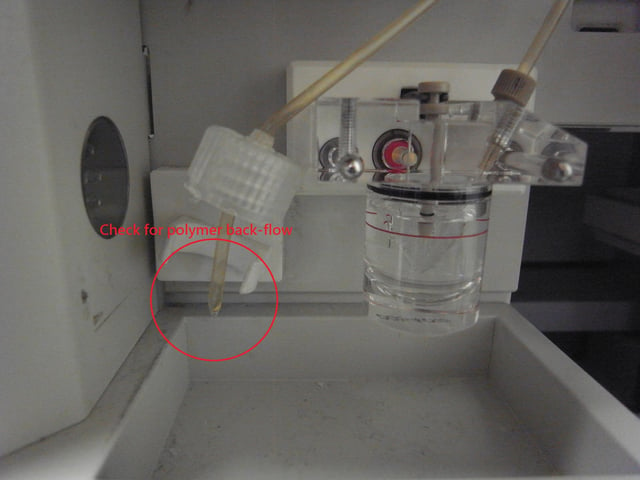 5). If YES, your one-way valve is not working properly. If NO, then the valve is working fine.
If you notice that your valve is not working properly, just add water! Warm water (40 – 50 *C), that is. By flushing the valve with warm water, you will remove the crystallized polymer causing the mechanical malfunction. Once this is done, you will then have to replace your polymer with a fresh bottle. If you try to use the old bottle of polymer, you'll notice that it is most likely diluted due to back-flow.
To see if this has solved your problem, run a dummy plate procedure to test your machine.
If you were able to follow this process, and still unable to yield positive results, give us a call! We may be able to give you other suggestions that could help get rid of this pesky error.