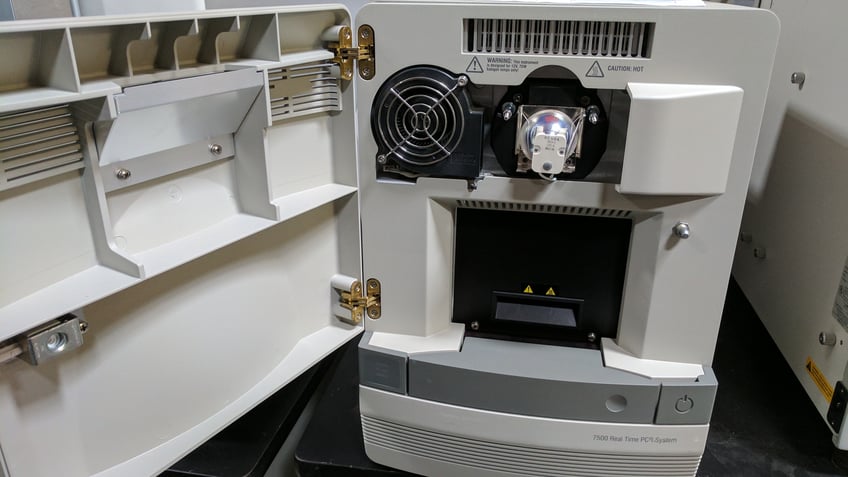 We all
have that
stomach sinking,
nightmare feeling
when we have to rush off from the house
… "Did I leave the stove on
?"
The answer is yes, but this post is related to your lab equipment.

You do everything in the world to maintain your instruments, from having their annual preventative maintenance service to ensuring the block is free from any contamination. But is that enough? The answer is simply, no.
There is one step that is always overlooked and is a simple task that will save your lab big money: turn off your 7500/ 7500F / 7300 system. Yes, turn off your instrument if it will not be in use for more than twelve (12) hours. Power down the instrument, and it doesn't hurt to power down the computer, as well. We recommend the computer be "power cycled" every few weeks. If a plate is loaded on the tray, remove it prior to the instrument being powered down. If the plate is left in place, you run the risk of having the plate get stuck.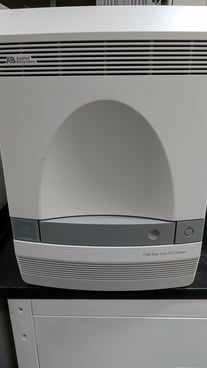 You might wonder why turning your instrument off is so important. Simple: it will prolong the lifespan of the heated cover and save the lamp, but more importantly, the main reason is the heated cover. The heated cover is a costly replacement. Based on our independent research on the 7300/ 7500/ 7500 Fast systems, new and well-repaired heated cover lifespan is between 3,000 to 8,000 hours. So, by keeping the instrument off, not in idle, a well-repaired or new heated cover could potentially last for an instrument's lifetime.
Even when the instrument sits in idle position and the lamp is not at full power, it still needs to be monitored and replaced at 2000 hours. However, the heated cover is still heated to 105 degrees Celsius. Just as with anything exposed to constant heat, it starts to wear down. By having the heated cover active only during thermocycler usage and not during all instrument-on time, you will save your lab several thousands of dollars. We understand the convenience factor of having the instrument on after the run finishes, overnight, or even forever, but the effects outweigh the benefit. For most of us, that effect is a pretty hefty and avoidable repair.
So, did you leave your stove on today?
---