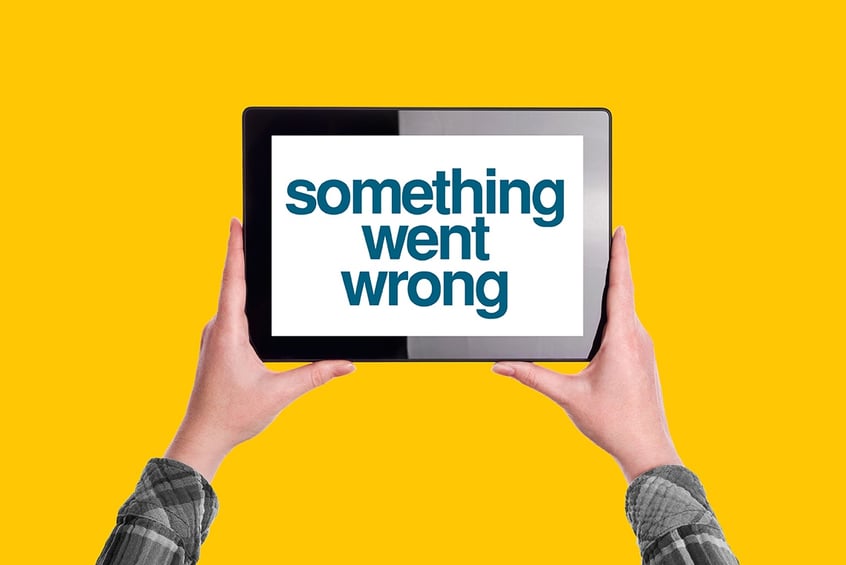 I have a confession: I put up my Christmas tree in mid-November. Eager to fill my home with holiday cheer, I dragged my fake, pre-lit tree out of the attic, plugged it in, and expected pure bliss.
But something was wrong. Two strands of lights decided to be their own light show, blinking and changing colors on their own command. Frustrated, I began to dig into the wiring, assessing everything from the bulb fuses to the circuitry. Nothing I did fixed the issue. Wouldn't it be nice if Christmas lights came with troubleshooting instructions? Or, at the very least, error messages that pinpointed a general cause?
Your sequencing instrument, on the other hand, can display a variety of error messages. But typically, it's up to you, the end user, to decipher the issue your instrument is trying to communicate.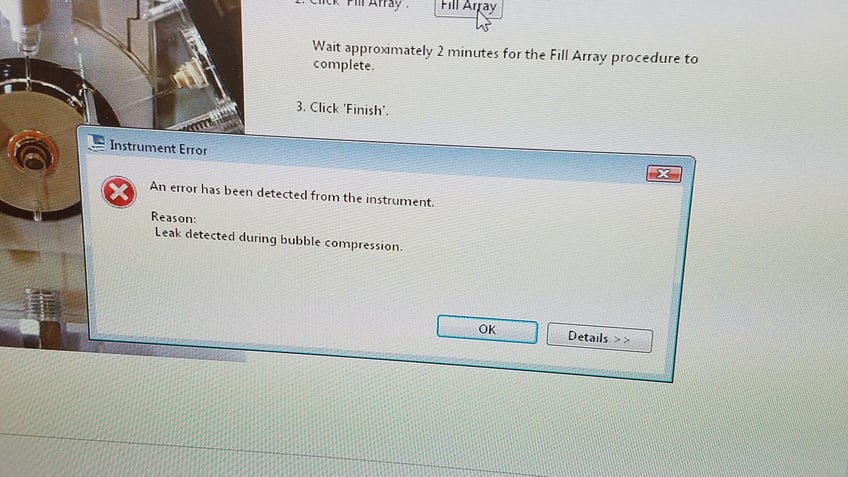 Here are a few steps to follow if you ever encounter this message on an ABI 3500: "ERROR: leak detected during bubble compression."
Check for physical leakage around the array port, or the connection between the check valve, pump, and lower block where you install the anode buffer.

Bubbles may appear inside the pump chamber.

Perform a bubb

le remove wizard first to see if this clears the issue.

If a bubble is still present,

SeqGen

recommends using a conditioning reagent to perform a water wash and install another pouch of polymer. Then, rerun the bubble wizard function.

Make sure you have sufficient water inside the water tray and you have

closed the syringe fitting tightly.

If you perform these steps and the error persists, it's time to call our experienced team of engineers.
Often, the issue is the one-way valve. This is a small silver valve where the polymer tube connects to the pump upper block. If the one-way valve leaks, it will cause the polymer in the pump to flow back into the polymer pouch when you fill the array with polymer.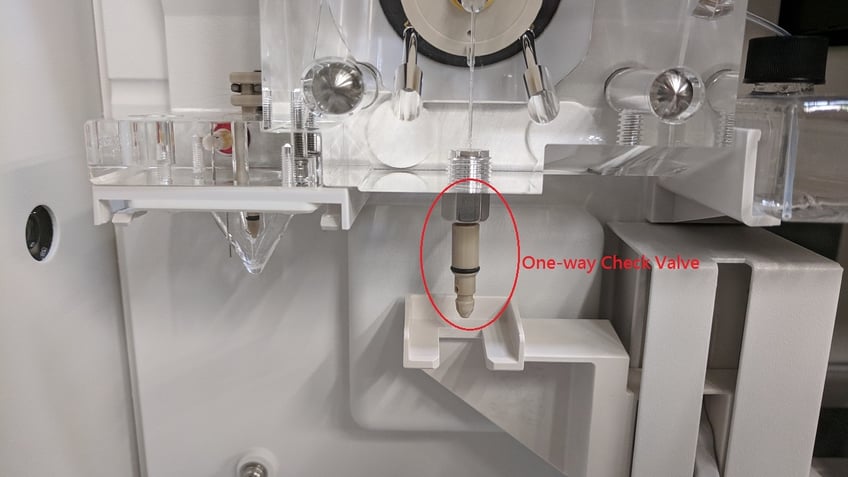 Life is full of little frustrations. But with a little help from SeqGen, your equipment will be back in action in no time. As for my tree, I just keep it on multi-color twinkle setting and cover it with gobs of tinsel. It looks great!