We strongly recommend to have a professional handle any instrument move to avoid compromising its performance and most importantly to avoid any accidents. Mishandling this machine can be very costly. Please note that our engineers are highly qualified and trained to perform decommission, recommission and to prepare your machine for a short and long distance move.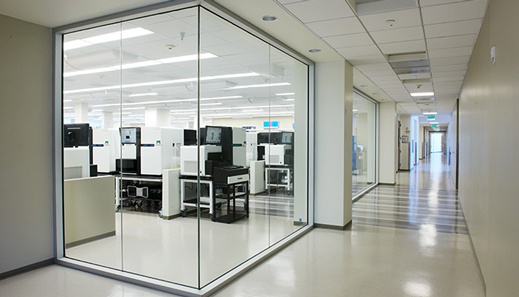 There are many steps to follow for an instrument decommission that only an experienced user or engineer should perform. However, if you feel confident and capable of moving instrument yourself, please follow these steps for a short distance move.
· Perform water wash and clean the fluid system
· Remove the capillary array before shutting down the machine
· Make sure to remove the anode buffer jar and all trays (buffer/water/Waste)
· Use a heavy duty and sturdy wheel cart to transport the 400 lbs instrument.
· Avoid any sudden drop and you are ready to slowly wheel it down!
You can also review additional recommendations and steps in the Shutdown Wizard listed on your Data Collection Software.
SeqGen is committed to being the leader in providing excellent service and support to our end users. Please take into account that these are only suggestions and Seqgen is not responsible for any possible accidents following these procedures. Feel free to contact our sales department for a decommission and recommission quote at sales@seqgen.com.