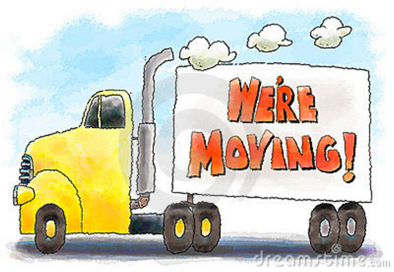 I hate moving! That being said, I have made three major cross-state or cross- country moves in the last 10 years. All that planning, packing, loading, unloading, and then unpacking just wears a person out.
As difficult as it is to move a household, moving a lab presents an entirely different set of challenges. Workflow must be halted and many times, revenue streams have to be put on hold until the machines are back up and running. This means the move must be completed as expediently as possible, with little room for error.
We are frequently contacted and/or hired to help with lab moves. Last week, two of SeqGen's engineers were helping with a cross-city move. The capillary sequencer was properly decommissioned, packed, transported, and placed in the new lab. As they started to re-commission the analyzer, to everyone's dismay, it was discovered that the proper power outlet had not been pre-installed in the lab and the move came to a screeching halt. I wish I could say that this was an isolated incident, but we have seen this same scenario play out too many times.
If you find yourself facing a move, here are a few tips to keep in mind for some of the more common machines we see:
qPCR and PCR Machines
PCR Thermal Cyclers – no special precautions needed beyond normal care packing and moving the machine.
7300 and 7500 – no special precautions needed beyond normal care packing and moving the machines.
7900HT – please call SeqGen. This particular machine does require intervention by a trained service engineer, as the arm and camera need to be secured. If the machine is only being moved a short distance (i.e. – down the hall or within the same building) move the machine on a wheeled cart.
Capillary Sequencers
3130/xl and 3730/xl – water rinse the capillary and pump. Secure and tie down the autosampler arm. Remove capillary, polymer, buffer, and waste trays. You may call SeqGen for help crating or moving if necessary.
310 and 3100 – follow the instructions above, but also remove the syringe.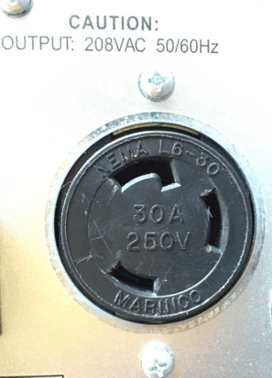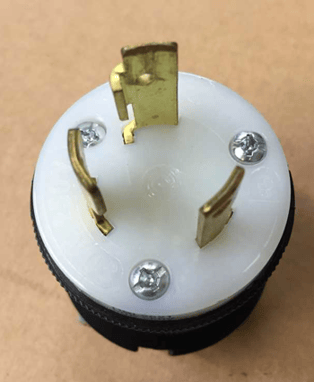 When arriving at your final destination please make sure that the correct power connection has been installed. PCR and qPCR machines do not require any special connections but please note plug and outlet pictured above for your capillary machines. Many times our customers ask that we perform a routine PM after the move is complete to verify that the machine is still properly aligned and within OEM specifications.
As always – we are here to help and are just a phone call or email away!