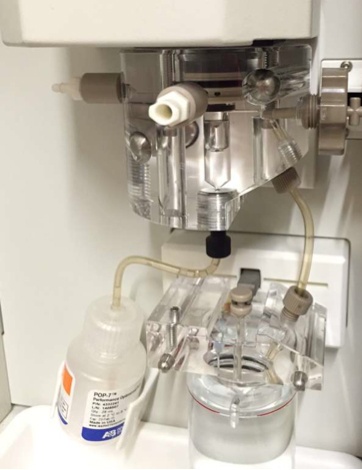 How can something so small, cause so many problems? The other day Charles, one of our field service engineers, shared some observations that he frequently makes in many of the labs he visits. Here is an excerpt from his email that you may find interesting:

"Recently, I realized our customers were having pump system issues on the 3130/3730 because of over-twisting the capillary array knob. The knob can even break the capillary if it is adjusted improperly."

Here are Charles' suggestions for pump system maintenance:

1) Always clean the water trap during maintenance with distilled water. Ignoring this step may cause the pump piston to freeze up due to polymer penetrating the water trap when the pump is under pressure. Over time, the water in the trap dries out, the polymer crystallizes, and the piston can no longer move.

2) Always water-wash the pump system using warm water. This will help to rinse out the old polymer in the pump more efficiently, as higher temperatures increase the polymer flow.

3) Always pay attention to the capillary array knob during the array port flush. Users must loosen the capillary array knob in order to squeeze the bubbles out. Use a black marker to make a small dot on the array port. To ensure that the capillary stays in the same position, observe your mark to confirm that it does not move and that the array remains stationary whenever twisting the array knob. We have seen examples of broken arrays due to over-twisting of the capillary during this step.

4) Always make sure the lower block is cleaned, especially the pin valve area. If something blocks the pin valve, it affects the closure of the valve and may cause the polymer to leak.

5) Always fill the buffer solution to the red line in the buffer jar. Do not over-fill or under-fill. Under-filling may affect conductivity during the run and over-filling is unnecessary and wasteful.

For those of us, non-engineering, DIY challenged types, our Service Manager, Travis, was kind enough to offer a labeled picture!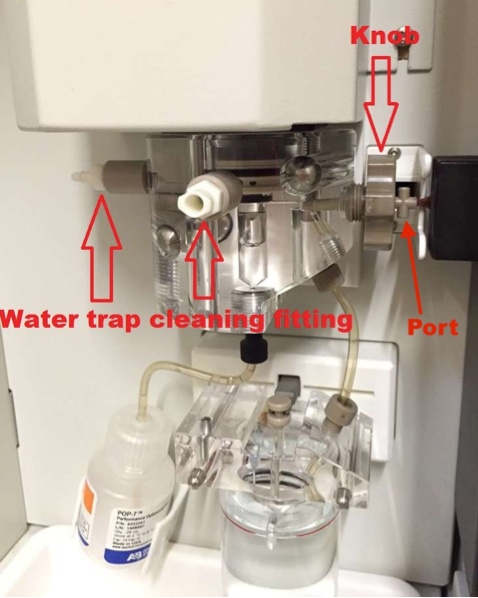 As we always say, don't be shy! Give us a shout anytime. We are here to help and always happy to help solve your service challenges!

We love to hear from you via blog comment, our website, email or even the old fashioned way - a phone call. Give us a shout.
Sincerely,