---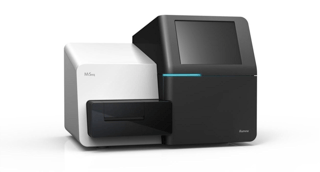 We all know that reagents for Next-Gen Sequencing can be enormously expensive. Since most labs are running on tight budgets, it's natural to try to pinch pennies anywhere possible. But one thing you don't want to try to save money on might be a surprise.
It seems like more and more, we've seen our customers using low-grade, deionized water in their MiSeq's. While this might seem like an easy way to save a few dollars and avoid dealing with the manufacturer, you could actually be doing damage to your machine.
---
Whether you realize it or not, tap water contains a plethora of substances that if left untreated can react or catalyze reactions in undesired ways – and in turn throw your results off and harm your machine down the road. Deionized water is also easily contaminated and capable of causing corrosion in many materials used in these machines, making it an unsuitable option as well.
Stick to Laboratory-Grade Water, Seriously
To ensure the health and efficiency of your instrument for many years to come, you'll want to be sure to use laboratory-grade water for pretty much everything you do with your MiSeq, such as:
Cleaning the flow cell

Making Tween wash solution for a post-run wash, maintenance wash, or standby wash

Volume testing

According to the system guide, you can use deionized water to thaw reagent cartridges, but as a general rule of thumb you'll want to stick to lab-grade water for everything else.
Laboratory-grade water is a form of ultrapure water, which is defined as being purified to very strict specifications. The American Society for Testing and Materials International (ASTM) laboratory-grade water standard and standard specification for reagent water set a distinction of four different standard gradations of pure water for applications in laboratories, grade I, II, III, and IV.
There are multiple kinds of lab-grade water that you can run in your MiSeq. Depending on the type of procedure you're running, you may need to pay attention to what you're using, but Illumina's MiSeq system guide outlines the following acceptable lab-grade waters:
Illumina PW1

18 Megohm (MW) water

Milli-Q water

Super-Q water

Molecular biology-grade water

The specific grades of water that must be used during certain procedures may cause confusion if this is news to you. If you are seeing issues with your MiSeq, or any other sequencer, it could be a result of not using lab-grade water.
If you have questions on which type of substance to use or feel that your sequencer could be malfunctioning because of this issue, contact us and we will walk you through any issues that you have.
---