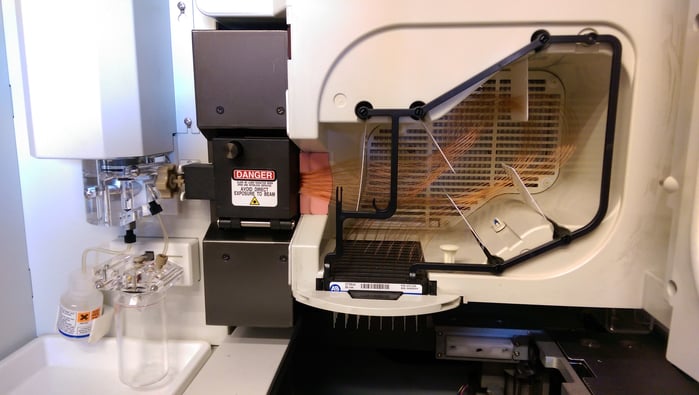 One of the most common complaints we hear from our customers is they are seeing less than optimal results in their sequencing data. After making sure your machine is working properly, we often come to the conclusion that the issue is related to the capillary array.
Most of the time, the problem is simply a dirty capillary array. Over time, dried and degraded polymer will accumulate on the inner walls of your capillary array. This can adversely affect the resolution during sample runs and cause your results to suffer. Some common symptoms of a failing array are:
Loss of resolution

Broadening or "fat" peaks

Delayed DNA peaks

Blue or yellow bands in some, but not all of the capillaries

One or two capillaries showing no peaks at all
Depending on the type of machine you are using, a new capillary array can cost you up to $6,000. If you are seeing these symptoms and you have access to dilute nitric acid, you may be able to restore your capillary. By performing this procedure yourself, not only are you saving money on a new array, you immediately see data quality improve. Also, you avoid the hassle of going through purchasing departments to get the new item, which can save days and sometimes weeks of downtime for your machine(s).
So to help increase your lab's efficiency and reduce machine down days, we're giving you a free digital copy of our capillary array wash procedure. If you have any problems along the way, or data quality is still questionable, please feel free to contact us at SeqGen for further troubleshooting. These machines can cause migraines, but luckily this is one problem you can fix yourself with just a little time and elbow grease.
---