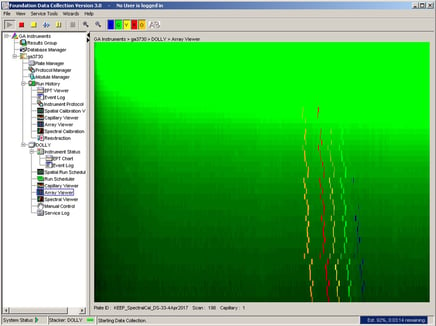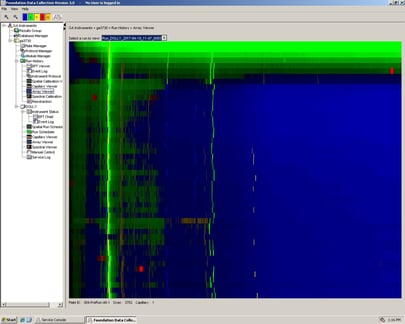 A SeqGen customer recently contacted us saying that they had noticed a green/blue background during sample runs and water plate runs. They had done a good job of trying to troubleshoot the issue themselves. After many failed attempts and lost time on their project, they threw in the towel and contacted SeqGen for a solution. We thought these troubleshooting efforts would be helpful if ever you experience the same issue.
To pinpoint the cause of your sequencer producing a green/blue background during runs, try these three fixes first:
Check the Reagents/Consumables
Our customer first thought to check the sequencer's reagents/consumables (including septa to rule out the possibility of contamination). Because polymers and other reagents perform best when fresh (7 days recommended by the manufacturer), reagents were changed, but this did not solve the problem, so next they decided to inspect the pump.
Inspect the Pump System
The customer inspected the pump and attempted a water wash, which did nothing to fix the issue with the background. Because bubbles in the reagents can cause electrical arcing, they then looked to see if there was any evidence of burned interconnect tubing or a burned-out pump lower block. When no evidence was found of any burning from the pump, they moved on to examine the capillary array.
Inspect the Capillary Array
From time to time, individual capillaries in the array may fail for a number of different reasons. The customer inspected the sequencer's capillary array and determined the problem could potentially be fixed by replacing the whole array. They did this, but again, this did not solve the problem.
We know how frustrating these hiccups in your work day can be and these three steps were a good place to start in troubleshooting to help diagnose the root issue. When these don't ultimately reveal the issue, you always have SeqGen to provide additional insights into a cause and offer a solution for the green/blue background. After hearing about the troubleshooting process they had already tried, we had them inspect the CCD camera, and BAM! It was broken. Once the broken camera was replaced, the problem was solved. Because replacing a broken CCD camera can be somewhat costly, we are providing these friendly and helpful steps to assist in eliminating symptoms of issues. So, next time your instrument shows you its ugly green monster, you are now equipped with the know-how to identify the telltale signs.
As always, we also encourage you to contact SeqGen anytime if you are experiencing an issue with your sequencer. We can walk you through these simple steps and any other scenarios that may be causing your equipment to malfunction to find the best solution for your specific problem.