---
The most important thing from a servicer is support. Not just any support, but quick support and results. At SeqGen, our engineers are not only experts in their field with Masters Degrees in biology or engineering, but they've also been immersed in our culture of superior customer service.
Too often, mergers and acquisitions leave customers high and dry, without any kind of support for their machines and resources. It's our job and number-one priority to care about you, and make sure you know that when you work with us, you are never just another client number.
---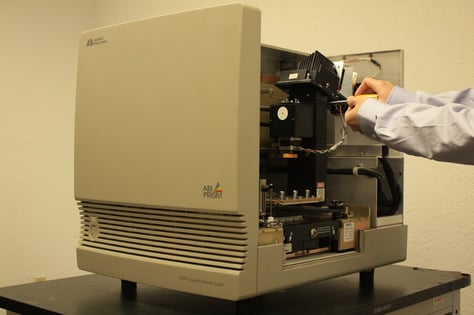 We view every customer, small or large, vital to the success of our business. We continue to service machines even when the manufacturer does not because we want to go the extra mile (literally for our engineers) so our customers feel our personal touch.
We will continue to service your 7900HT qPCR and 9700 thermal cyclers, 3100 Avant and 3100, 3130, and 3130xl Genetic Analyzers, even though ThermoFisher will soon discontinue their service. In addition, we will service your 3500/3500xl Genetic Analyzer even though it is relatively new to the marketplace.
We are here for any and all questions you may have about your machines. We answer questions regarding the servicing of your machines, even if we aren't servicing them.
If you are not currently "one of the family," give us a shout. We would love to talk to you or show you the cost saving value when you service with SeqGen.

We have launched a blog series focused on our amazing customers. We will still be sending out useful tips, but with those blogs will be your stories. We would love to hear about your experience with SeqGen, so if you are interested, we'd love to chat.
---