---
We've got you covered.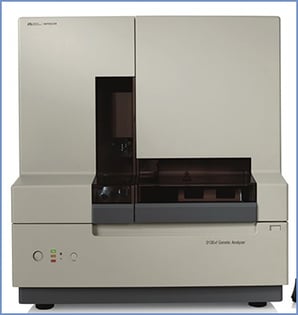 Starting in January of 2017, ThermoFisher/Life Technologies has announced that they will no longer service the ABI 3130 or 3130xl Genetic Analyzers. Their plans for the continuing maintenance of the 7900HT will also follow suit in the next couple of years.
If you have one of these machines, you've probably already gotten something from ThermoFisher stating that you will have to upgrade to new technology, like it or not.
---
But not so fast!
We plan on servicing these machines for at least 10 more years. We currently have, and will continue to stock all parts for these machines for years to come.
While there may come a time when you should retire your machine, it doesn't have to happen because you can't find service for your equipment. Did you know that upgrading from 3130xl to a 3500xl could represent an expense greater than a 20-year service contract with SeqGen?
Our engineers are put through a rigorous training program where they are immersed in our culture of expert service and maintenance. We also offer remote monitoring that allows us to log in to your machine and fix many problems over the phone.
Depending on your lab's needs, it might make sense to go ahead and upgrade to some flashy new equipment, but usually it will be more affordable, convenient and comfortable to stick with your current sequencer or qPCR. If you're ready for more information about our service, contact us today or check out the variety of coverage plans we offer.
Is your 3130 or 3130xl having a tough time connecting to the computer? Download our free connection check guide to make sure that everything is properly connected.