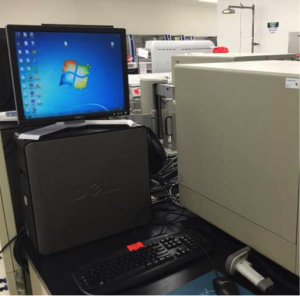 Do you remember what you were doing on December 31, 1999? If you bought into the conspiracy theory drama, you were stockpiling food and water stores, emptying your banks accounts to store under a remote mattress, as well as confirming that your storage closets were completely filled with extra batteries, candles, backpacks, firearms, and fuel reserves. We all waited with apocalyptic expectation as the countdown to midnight began. And then… nothing happened!
While not nearly as exciting as 1999, Microsoft's decision to give up on Windows XP support on April 8, 2014, caused quite a stir in the molecular biology community. Many questions arose concerning sequencers and qPCR machines running under the expiring operating system. Questions arose then, and even now, are still coming up.
At SeqGen, our Field Service Engineers and Service Manager are still assisting our customers with this monumental switch over. While I wish I could say the transition was an easy one, many labs were forced to expend unplanned upgrade dollars for Windows 7 workstations. If you are still running the older operating system and your IT Department has finally put their foot down, please give us a call. Upgrading your qPCR workstation is straightforward and may not involve any cost. While the upgrade for your sequencers may not be as streamlined, we are always willing to offer our suggestions for as smooth a transition as possible. If your workstations operate as stand alone systems and do not access the Internet, you may not need to even consider this worrisome task.
As we always say – We do love hearing from you. Comment on our blog or shoot over an email/phone call if we can be of any assistance.
Sincerely,
Susan Henry
877-561-3002
Service Team
SeqGen
SegGen will be exhibiting at the ISHI Conference during the week of October 12th. Stop by our booth in Dallas and register to win a Camera Drone!