---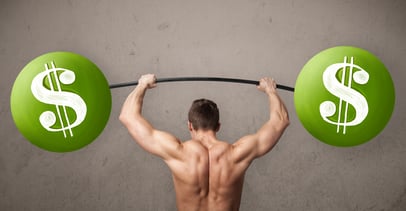 Yes, we all know it's that time again. New Year's Resolutions are notoriously hard to keep, however you've finally convinced yourself, "This is the year I finally stick with my gym membership past February!" But have you thought about any resolutions for your lab?
---
Our New Year's Resolution at SeqGen is to help all of our clients become "Fiscally Fit" in 2017. For the past few years, we've noticed that a lot of our newer labs were paying far too much for their service plans and replacement parts, only to receive slow response times and frustrating customer service.
SeqGen's coverage plans can eliminate excess spending and unnecessary downtime, allowing you to come up with a more accurate yearly budget for your lab. With a Gold or Platinum coverage plan, parts, labor and travel for all service visits are included, and we guarantee a response time within 48 hours. And you can forget about engineers hiding service information from you. We openly offer onsite tips and training on all the machines we cover.
In addition, you also get a complimentary preventative maintenance visit every year to ensure your machine is at optimal efficiency. You also get access to our remote diagnostics and unlimited technical support over the phone or email.
We offer custom service options to fit your lab's specific needs. Whether you need to bundle multiple instruments, lock in long-term protection, or mix and match plan types on various machines, we can come up with a plan to get you covered. And now with SeqGen's newly announced Next-Gen Sequencing division, we will be rolling out new service options for your Illumina MiSeq and HiSeq models. Contact us today to learn more about our suggestions to save your precious laboratory maintenance budget.
So now that you know you don't have to overpay for service, make it your 2017 resolution to get your lab's costs under control. You'll never experience any surprise charges from us, and we have a 99% customer satisfaction rating among our current clients. Drop us a note today, and check out the SeqGen difference for yourself!
---