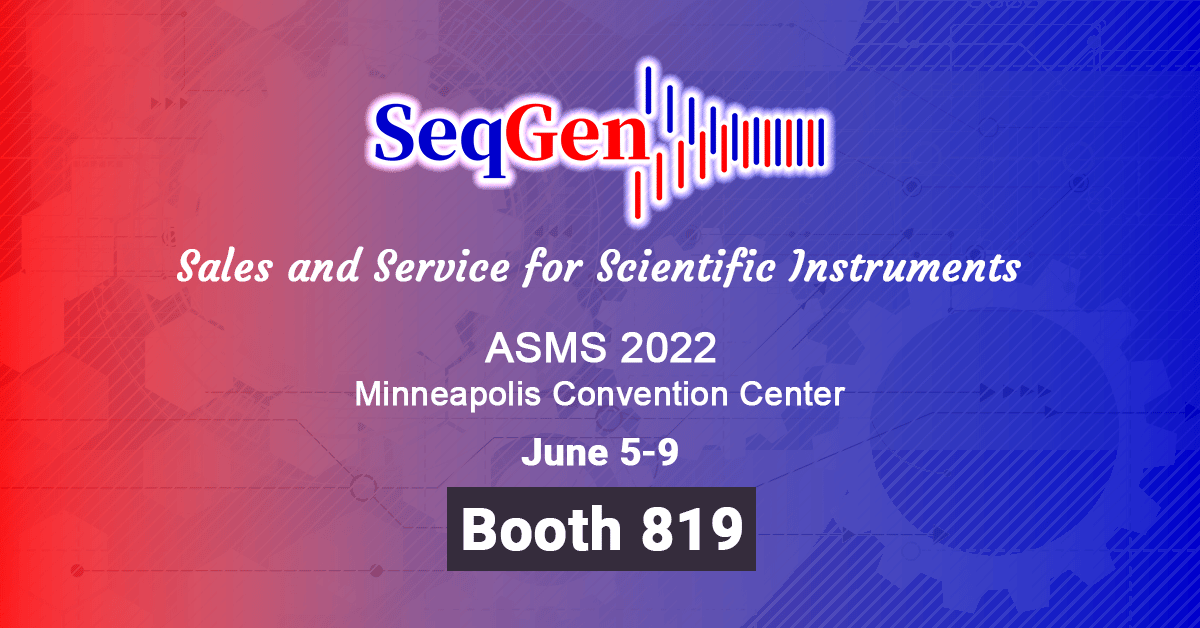 Guess what? We are going to the ASMS annual conference this year and we are so excited to meet you there with a ton of talk about Mass Spectrometry.
Mass Spectrometry has played a significant role in identifying and measuring molecules in a sample. With ongoing research and demand, Mass spectrometers will continue to be the leading instrumentation for Science and forensic laboratories, drug facilities, natural product, and cosmetic research centers.
What if your Mass Spectrometer breaks down? Don't worry; Seqgen got you covered! We have an expert team of knowledgeable engineers waiting to meet you and help answer any questions related to your instrument condition, preventative maintenance, and service contracts.
Many of our customers have been very satisfied with our service. The most common response we have received is that SeqGen has great service, quick response, and the excellent engineer team who not only does the job but also presents SeqGen's motto, "customer satisfaction". When the engineers see relieved and happy faces after a repair or maintenance visit, we know that we have helped our customers to get back online, to save their money or to make sure their instruments continue to operate properly. We cannot be happier without your trust in our service.
We want to talk to you more in person to express our quality of sales and service for scientific instruments. Yes we cover Mass spectrometry instruments. So don't miss the opportunity to visit us while at the ASMS 2022 conference. We can't wait to see you at our booth.
What: 70th Conference on Mass Spectrometry and Allied Topics, #ASMS2022
When: Monday, June 5 – Thursday, June 9
Where: Minneapolis Convention Center
Booth 819: SeqGen, Inc.
Check out this map so you will be able to find us easily. Come join us. If you have questions, we have answers!