We are going to the 33rd International Symposium on Human Identification in Washington DC. Being an annual conference for DNA technology breakthroughs and related fields, ISHI has been an important event for us to meet and learn from excellent people in the forensic community.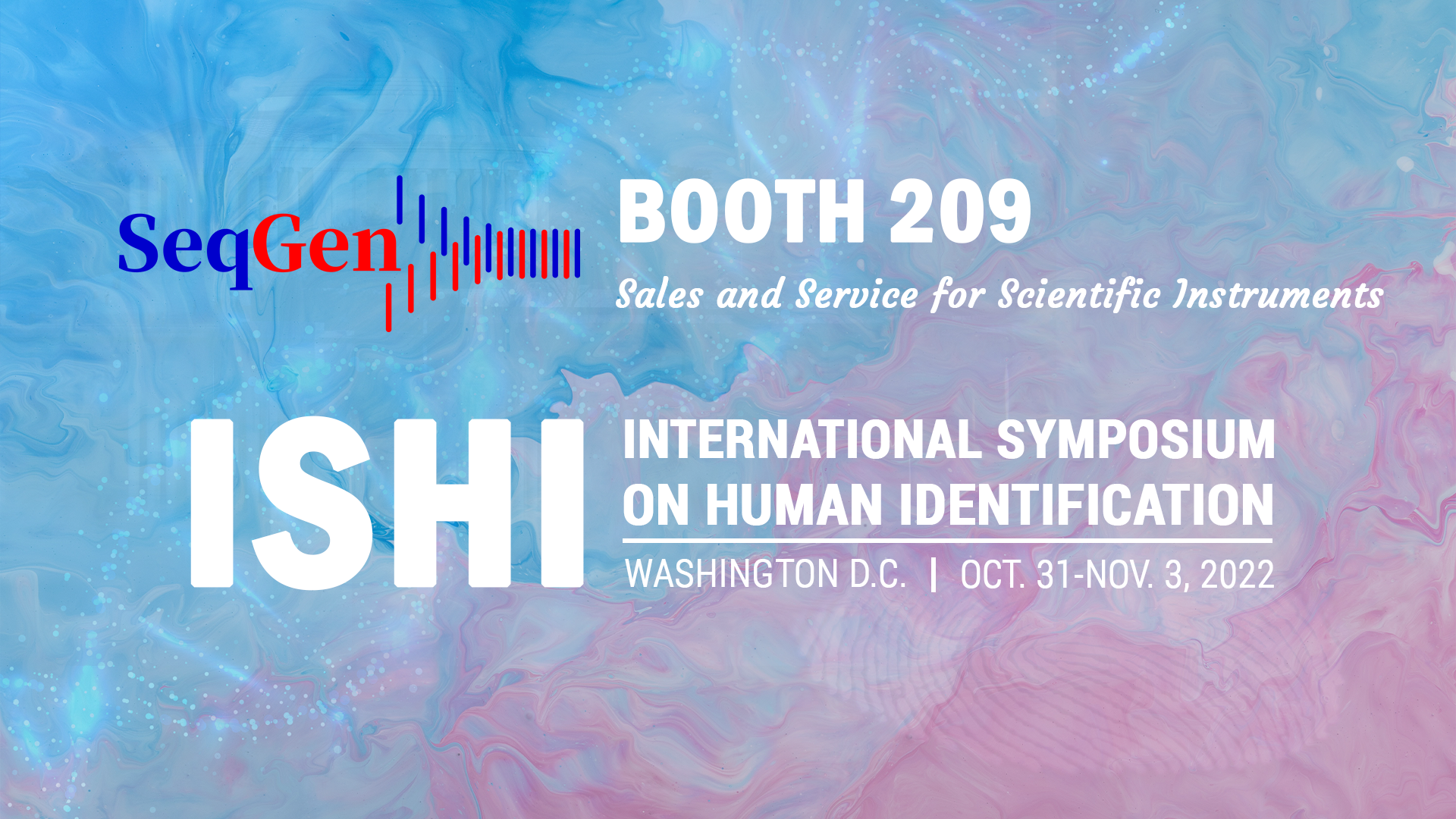 We are excited to meet you at the ISHI conference this year to learn more about what you do, and how to help keep your lab running efficiently. From sales to service, we have been providing top-quality scientific instruments including DNA Analyzers, Real-Time PCR, and excellent service contracts for our customers both in the US and overseas.
Want to know how SeqGen is the solution for your DNA research and operation laboratory? Meet us at ISHI 33, booth #209. Below is the key information.
What: 33rd International Symposium on Human Identification; ISHI 33
When: Monday, October 31 - Thursday, November 3, 2022
Where: Washington D.C., Gaylord National Resort & Convention Center
Booth 209: SeqGen Inc.