---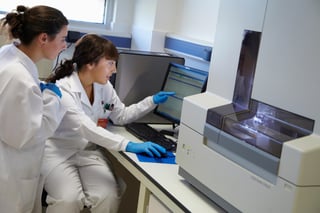 There's been a lot going on here at SeqGen recently. In addition to introducing our Next-Gen Sequencing Division, we've also been working on some internal processes to increase the efficiency of our service. And last month, all of our hard work was recognized when we received our International Organization for Standardization (ISO) 9001:2015 certification.
---
ISO 9001:2015 is the most recent version of the world's most recognized quality management system standard. It lays out the criteria for a quality management system and helps businesses demonstrate their ability to deliver products and services that meet customer and regulatory demands. This certification helps businesses and organizations become more efficient and increase customer satisfaction by constantly improving the system.
At SeqGen, it is always our goal to exceed customer expectations by delivering highest quality of service available anywhere in the marketplace. We want you to focus on your business or research objectives and leave the equipment maintenance to us. At the end of the day, our customers are the true benefactors from the ISO process. We are committed to the quality of our service and equipment offerings, while still providing our customers with premium value and economy.
You can check out the certification for yourself here if you're interested. If you'd like to know anything else about our service options feel free to drop us a note in the comments or fill out a contact form. We're always happy to walk you through the best options for your lab.
---