Dear valued customer,
At SeqGen, we constantly look for new ways to improve our customer value and satisfaction. Unfortunately, the rumor has become a reality; Thermo Fisher has announced they will no longer sell consumables, such as the capillary array for your DNA Analyzer, ABI 3130/xl. However, we are reaching out to our loyal customers to let them know SeqGen can help; either from the service standpoint or upgrading your instrument. We are pleased to share that SeqGen has plenty of ABI 3500 and ABI 3500xl on sale.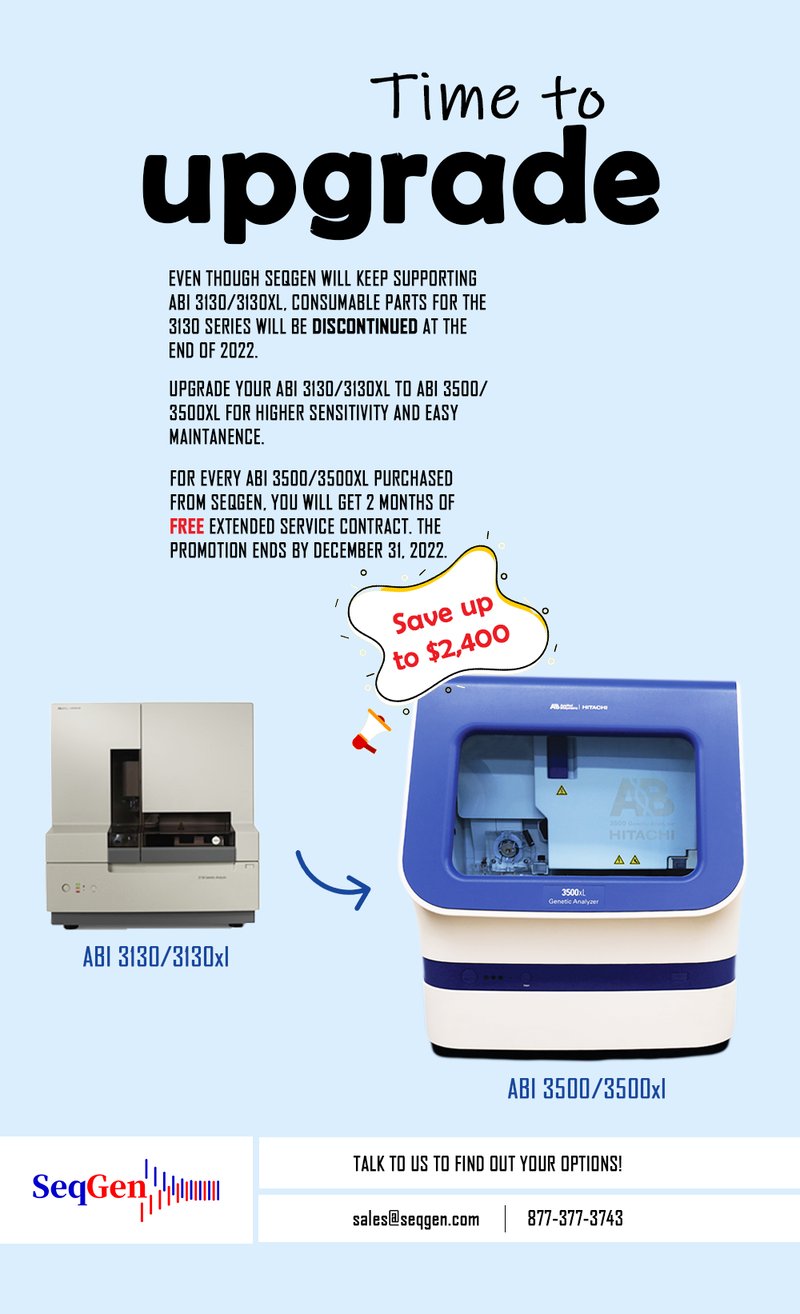 Although we plan to service the ABI 3130 and 3130xl for many years to come, as long as you have the capillary array, this could be an excellent opportunity to upgrade. SeqGen does not sell consumables, and they must be purchased from the manufacturer or a 3rd party reagent provider. Our advice is to stock up on capillary arrays if you wish to continue utilizing your instrument. Please see more information on this topic at:
https://blog.seqgen.com/continuing-abi-3130-and-abi-3130xl-service-is-possible
Depending on your lab's budget, needs, and level of throughput, you can go with an 8 cap or 24 cap instrument. The pricing and availability are subject to change. Please reach out to sales@seqgen.com if you have any questions or need an instrument upgrade quote.